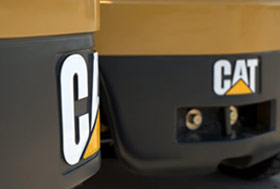 Time to upgrade? Southcoast Forklifts offers new and used forklifts for sale. We pride ourselves on supplying forklifts that best suit your specific requirements. If we haven't got it in stock we will source the right machine from one of our trusted suppliers. Southcoast Forklifts can supply forklifts Australia wide. Let us know what you require and we will find it for you. Need advice? Simply give us a call for some friendly advice, or to arrange to have an assessment of your material handling needs.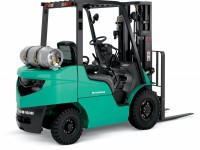 BRAND NEW MITSUBISHI FG25N $27,490 + GST 2.5 TONNE CONTAINER MAST LPG SOLID TYRES SIDESHIFT 3 YEAR / 3,000 HOUR WARRANTY! CALL MATT FOR DETAILS 1300 988 795 CAN SHIP AUSTRALIA WIDE
More Details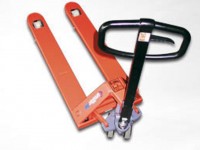 Investment: $440 Inc GST. New Eurolifter 2.5 Tonne Pallet jack. Assembled and ready to go.
More Details
Nothing here suitable? Let us know and we will find you one that is.
* When asterix appears next to price please note; Forklift is sold in "as is" condition with no warranty implied. Forklift may not be up to OH&S standard.
It is illegal to supply unsafe plant to the workplace in Australia. Significant financial and prison penalties apply to companies and individuals who are found to be negligent in relation to injury or death which occurs in the workplace as a result of the instillation or use of unsafe plant.
If you are unsure of your responsibilities, please contact your local Work Cover authority or seek independent legal advice before proceeding.