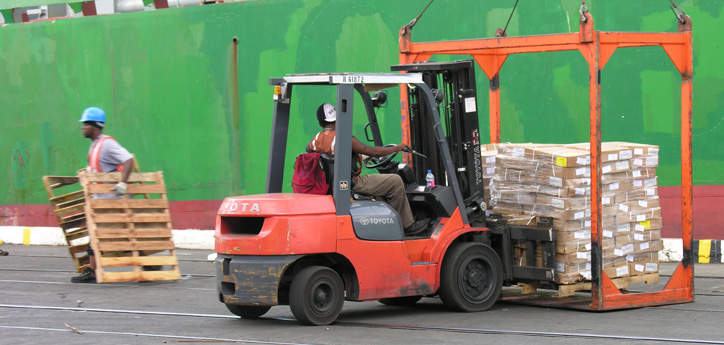 Several businesses and industries in Australia have come to rely on forklifts for a number of day-to-day activities. In many cases, forklifts typically feature the ability to withstand rough use. But, they will require regular servicing and maintenance as well. Despite this, some forklift parts will experience issues pertaining to wear and tear. Skilled forklift operators and owners will often be aware of the parts that require replacement in the near future and prepare accordingly.
Which Forklift Parts Usually Require Replacement After Years of Service?
Well-maintained and regularly serviced forklifts can offer years, if not decades of use. With time, certain forklift parts can break down and affect the functioning of the machine. If neglected, you could run the risk of having your forklift breakdown when you least expect it to. This could easily result in the loss of a valuable productive time. To remedy this, ensure that you keep a close watch on the condition of the following components of your machine.
The Forks: These parts are not indestructible. If they break down, ensure that you select forks with the right length, width and thickness to suit your desired purpose.
The Brakes and Axles: Inspect your brakes and forklift axles regularly. Purchase a spare set of axle shafts, seals, boots and clamps to minimise the chances of breakdowns.
The Motors: If you're not getting the performance you desire from your forklift, consider replacing the electric motor.
The Seats: Replace your standard seats with ergonomically designed seats. These will make your forklift operator feel more comfortable and safe.
Miscellaneous: Other parts you must inspect regularly include lights, horns, alarms, bearings, fans, steering, drive and lift motors etc.
Southcoast Forklifts – The Top Providers of Forklifts and Spare Parts in Australia
When you require forklifts or any forklift parts, it's best to make your purchases from a reputed and reliable supplier. Southcoast Forklifts is a forklift company based in Victoria. We supply new and used forklifts throughout Australia. In addition, we offer spare parts for dozens of makes and models of forklifts throughout Australia and Oceania. Moreover, we offer assistance with forklift and EWP hire to Southwest Victoria as well. Given this backdrop, it's easy to understand how we've acquired a reputation for being a one-stop shop for any issues you might have with forklifts in Australia. For more details, call us at 1300 988 795.