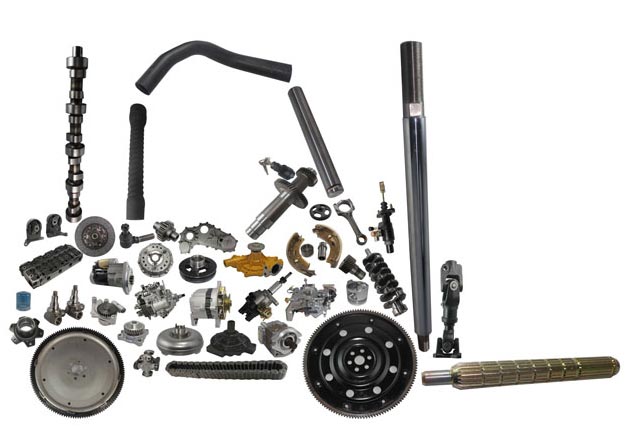 Keeping a duplicate copy of an important document is a necessity these days. If you were to lose the original document, you might never be able to regain it thereafter. If the document happened to be an original business document, the loss might well have severe business repercussions. Similarly, keeping additional
forklift spares
is a worthwhile practice. Imagine a scenario where your forklift breaks down because you did not have the appropriate spare part on hand. The breakdown of your forklift could lead to the loss of valuable productive time. It could also besmirch your business reputation if the breakdown affected your ability to meet your commitments to your clients. This is why it pays to keep additional copies of some important components of these trucks.
Which Forklift Spares Should You Consider Purchasing Additional Quantities Of?
Forklifts are vital pieces of equipment for many industrial and commercial businesses. This is why having an assortment of spare parts on hand can be a sound business practice. Forklift brakes tend to fail more often than not on all kinds of forklifts. Therefore, it makes sense to purchase multiple sets of brakes at the outset. Other forklift parts that you would do well to procure multiple sets of include:
Different kinds of forks, poles and broom attachments
Some spare forklift tyres
The internal gears of the forklift
A top-notch forklift jack
Additional transmissions
Load aprons
Lift structures and accessories
Forklift operators and owners would also need to maintain a basic inventory of the internal gear mechanisms and lubricants. In some cases, you might not be able to obtain these at a pinch at local repair stations.
Find the Best Clark Forklift Parts at Southcoast Forklifts
Whenever they require anything related to forklifts, many people in Australia depend on only one name i.e. Southcoast Forklift. With us, you'd be able to find any kind of forklift that you want. We stock spare parts for forklifts of all makes and models as well. In fact, our inventory comprises thousands of forklift spare parts. If you want to obtain forklifts and EWPs on lease, we offer assistance with that as well. We also offer an array of forklift repair services too. Thus, it's hardly surprising that our reputation in the forklift industry is quite unbeatable. To source the forklift spares you want, call us at 1300 988 795.