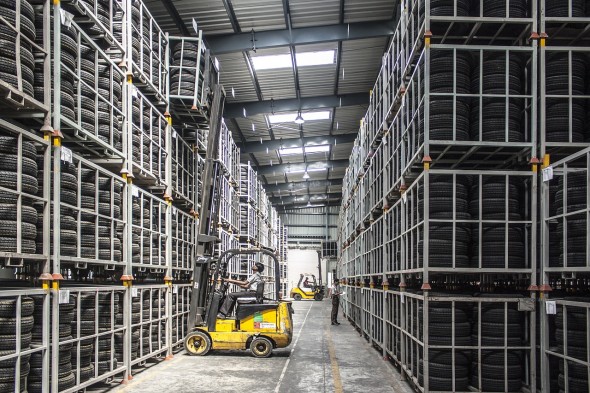 You might be aware that forklifts are indispensable machines in the warehousing and construction industries. However, the rough use they experience also places a massive strain on them. Unsurprisingly, some parts of the forklift could wear out. As such, you would need to obtain authentic forklift spare parts speedily.
Used Forklift Batteries – One of the Most Frequently Purchased Forklift Spare Parts in Australia
Not all businesses can afford to buy new forklifts. This is why many smaller business owners prefer purchasing used forklifts and their associated spare parts. Similarly, used forklift parts can often be much cheaper than brand new parts. This is why many forklift owners consider purchasing used batteries. Used batteries will require more care and maintenance than brand new ones. But, if you can take care of them, they will offer months of use.
When you're looking for used batteries, always visit a reputed supplier of forklift parts. These suppliers will be able to offer you sound products at cheaper rates. Ideally, you should look for used batteries that have a high capacity. In addition, ensure that the batteries match the polarity of your forklift. For instance, using a large truck battery in a smaller forklift will be counterproductive. You might need help in installing the battery. This is why it pays to visit a reputed supplier of forklift parts. Many of these suppliers will typically offer a variety of services that you could find useful for keeping your forklift in prime condition.
Do You Need the Best Hyster Forklift Parts?
It pays to be careful when you're shopping for used forklifts or used forklift spare parts. After all, not every supplier will be offering products that give you the best value for your money. It's easy to tell when a forklift or a spare part is new place that sells forklift spares offers authentic spare parts. In many cases, unscrupulous suppliers often pass off used or defective spare parts as authentic ones. In this scenario, it's best to purchase your forklift spare parts from a renowned and authorised supplier. Southcoast Forklifts is a premier provider of all kinds of forklifts in the country. In addition, we stock spare parts for nearly all forklift makes and models. It might be hard to believe, but our inventory comprises millions of part numbers and several thousands of spare parts. Call us at 1300 988 795 for more details.